Not sure where to start with EPPIC? Let us help!
Would you like to feel more confident and skilled in academic writing and speaking in English?  Do you have questions about how to navigate academic culture in the U.S.?  Are you looking for relevant, practical support?
Schedule an EPPIC Advising appointment to learn how EPPIC can be your partner for success!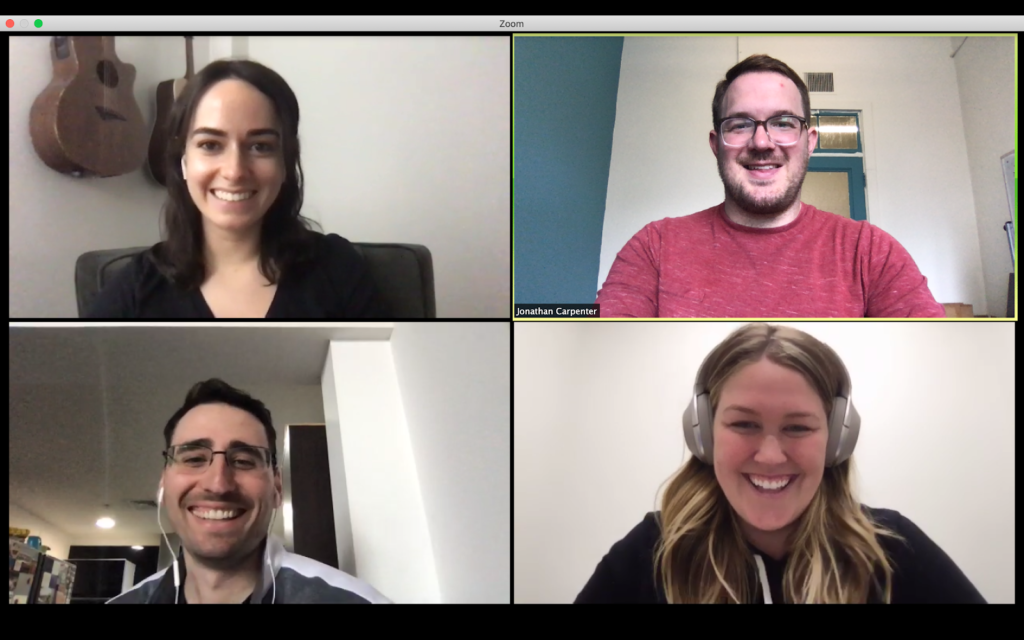 EPPIC is an academic center designed to provide
advanced English language support

to international students and scholar at Penn State, and to foster engaged

intercultural communication

across the Penn State community .
What does EPPIC do?
EPPIC studies how language is used in a range of disciplines and professions across the university, including in STEM departments, in Economics, in Engineering, in Hospitality Management and more.  By analyzing language in specific contexts, we gain insight into the contemporary genres and patterns of communication in English as a Lingua Franca (ELF) that are central to  academic and professional life in our multilingual world.
We apply findings from this work, and more than thirty-five years of experience teaching advanced proficiency English, to create timely and effective support services for multilingual students and scholars who are seeking to hone their English skills for professional purposes.  We also design and lead programs that promote awareness of language diversity and offer strategies for engaged intercultural interaction within and beyond the university.
How can EPPIC serve you?
If you are a multilingual student, faculty member, or researcher, please visit EPPIC's menu of services that are designed to build skill and confidence in advanced genres of academic and professional English, both spoken and written. If you are a faculty or staff member, we invite you to join us for specialized workshops that focus on topics related to intercultural communication, strategies for inclusive teaching and advising of multilingual students, and more. Finally, if you supervise, advise, or teach multilingual students and scholars, please feel free to refer students & scholars to use our services and to join our listserv to receive announcements about our services. You are also welcome to request customized workshops on teaching and working with international multilingual students, on Global English, and more.